Check Out What Schumacher Place Has to Offer
Schumacher Place is a quaint neighborhood located in southern Columbus, Ohio. Just east of German Village, Schumacher Place is close to the downtown area and is within walking distance of many trendy restaurants and shops. With its brick streets and 100 year old homes, it evokes feelings of nostalgia and happiness. It is an up and coming area with a rich history, tasty local eats, unique things to do, and booming real estate.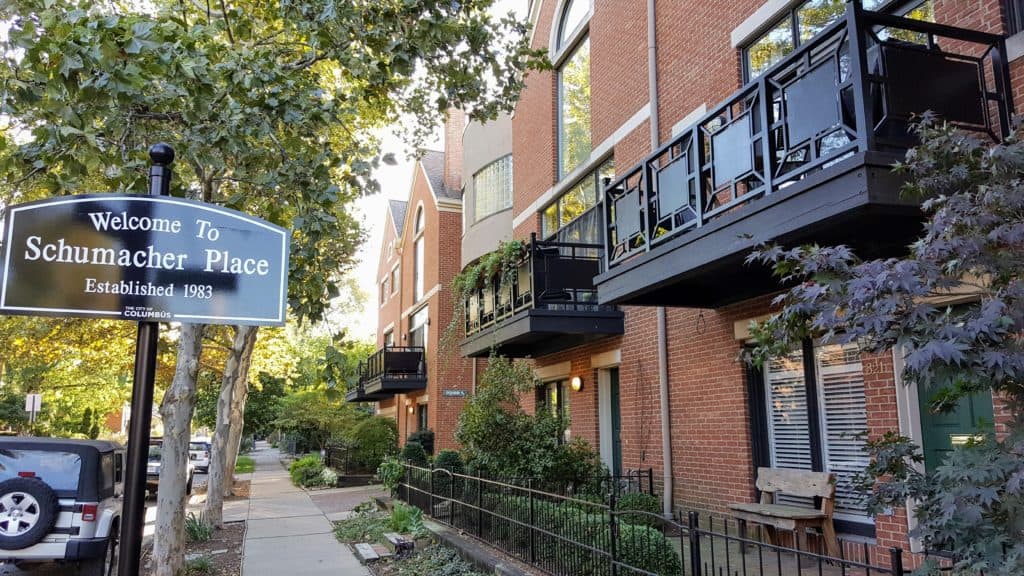 History
Established in 1983, Schumacher Place has a short, but rich history. Much of this area originally belonged to a prominent family of dairy farmers, the Schumachers. The Schumachers, for which the neighborhood was named, had farmed this area for generations. They were responsible for providing Columbus with much of its dairy products as well as some of its produce and meat products. Today, many of Schumacher Place's common landmarks were once part of the Schumacher farming operation. As the population of the area grew, more people moved to the neighborhood. While some of the newcomers started new local businesses, many of the residents worked in the neighboring Brewery District. It was a time of prosperity for many, and the neighborhood flourished.
However, the good times did not last. Prohibition caused work in the Brewery District to stop, and many residents lost their jobs. When the Great Depression happened, it was extremely difficult for the neighborhood. As time progressed local business stayed, but much of the younger generation left in search of a better future. By the early 1960's, Schumacher Place was all but neglected. Many of the buildings were in disrepair, and the city was considering demolition. At the last moment, Frank Fetch and his friends stepped in to save the area and their homes. Since then, the area has been on the rise. Most recently, Schumacher Place was visited by Neighborhood Pride, an organization committed to improving neighborhoods and forming a sense of community. This area is beginning to draw attention and will most likely continue to grow in the near future.
Local Eats
Schumacher Place has no shortage of tasty local eats. There are many fantastic choices ensuring that your stomach will never go empty or unsatisfied. For those who enjoy eating locally sourced food, Skillet provides a phenomenal menu. They work with multiple local farmers, producers, and craftsmen to create unique meals. Their menu is seasonal and changes depending on availability of ingredients ensuring an exceptional experience every time you visit.
The Crest Gastropub is another must visit. They also use locally sourced ingredients from local growers and farmers. In fact, many of the ingredients they grow themselves in rooftop gardens. They take pride in their community and do what they can to support it and help it grow.
Located near German Village, Barcelona is a popular tapas and Spanish restaurant. They pride themselves in providing an authentic Spanish experience. They offer a full bar, an astonishing dining room and patio seating. If you are looking for a premier dining experience, this is one place you won't want to miss! Another nearby restaurant, The Sycamore, has a cozy atmosphere and bar with farm to table offerings that are hard to beat.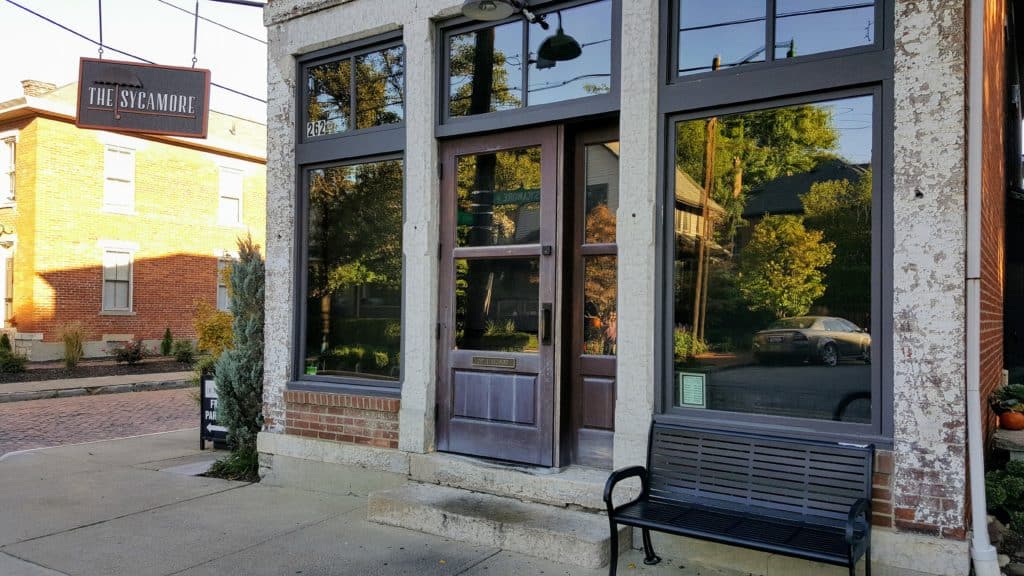 Things to Do
When visiting Schumacher Place, you must tour the Wagner-Hagans Auto Museum. It is a private museum, but that only adds to its charm and ambiguity. The museum was founded when two men, Wagner and Hagans, decided to combine their collection for the viewing of the public. The museum is packed full of vintage classic cars and memorabilia. It is a collection that is guaranteed to impress all viewers.
Other attractions include shopping the various stores that line the streets, visiting one of the neighborhood bars or walking around and seeing the neighborhood's unique charms. Visitors are encouraged to walk around while imagining the neighborhoods rich history. They imagine the cows and other animals that once roamed where there are now streets and buildings. It will undoubtably make for an alluring experience.
Real Estate
Schumacher Place is a beautiful up and coming neighborhood that has a variety of affordable housing options. Schumacher Place is a terrific neighborhood for all incoming individuals from all backgrounds. Schumacher Place is perfect for singles of all ages, couples, families and retirees which has made it a very diverse neighborhood.
There are numerous apartment rentals available in the area. Apartment rentals range from studio to multiple bedroom apartments. For home buyers, it is a terrific time to be looking in Schumacher Place. Large classic quality homes are on the market for a very affordable price. Luxury condos and townhouses are also for sale for those who may not be ready to purchase a house.
Schumacher Place has a lot to offer to its residents and visitors! This neighborhood has been looked over in the past. It also has been overshadowed by neighborhoods like German Village. However, this trend is no longer the reality. Schumacher Place is establishing its own identity and finding its own unique flair. Its residents take pride in their neighborhood and are finding ways to better and strengthen the community. Schumacher Place is not a neighborhood you want to overlook!
Current Listings for Sale