10 Best German Village Restaurants (According to Yelp)
For those in German Village, Ohio, or intend to travel close by, you may just want to stop by and sample some of their restaurants. Quiet and quaint, this area is best known for its 19th-century brick houses that line its beautiful streets. As its name suggests, it became a place that homed a great number of German immigrants in the mid-19th century and was added to the National Register of Historic Places in the 1970s. It has an annual Oktoberfest, as well, so if you like to sample fine German brews and appreciate German culture, then you may want to head over during the time of the festival.
For people who love food, then you need to stop by some of the listed restaurants. Some of them have been in business for over a century and have remained in the family. As such, you can expect not only delicious meals but customer service second to none. Stop by German Village in Ohio and sit down at one of these ten best restaurants that have been highly rated on Yelp.
1. The Sycamore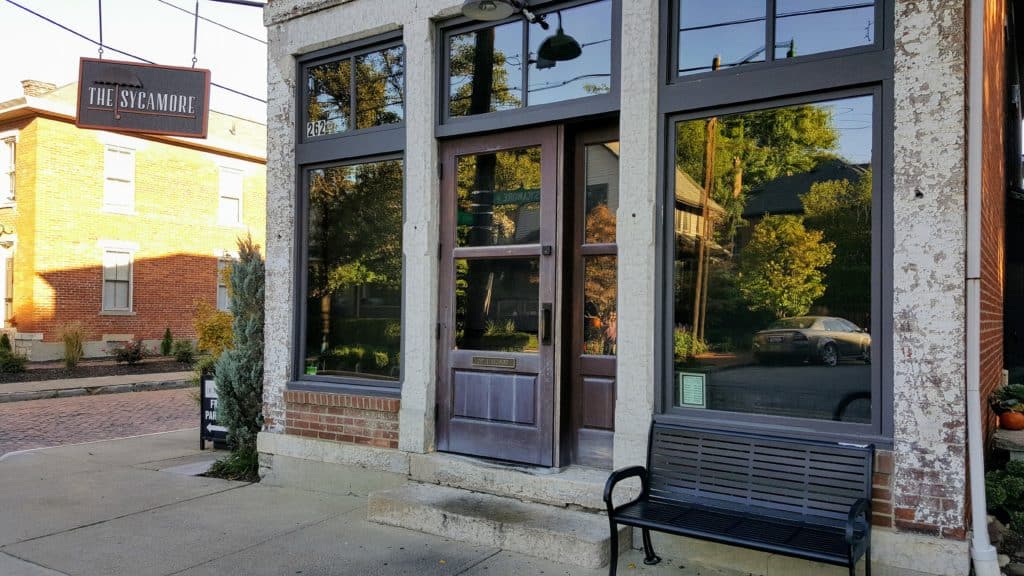 This restaurant keeps it simple. With a tavern-like service in mind, they want to give their customers great food and great service because they believe that those two things together will encourage great people to keep on stopping by–and it's been working so far. With a four out of five star rating on Yelp, people are raving about the excellent prices on their cocktails. While this restaurant is geared more towards adults than children, it has a casual atmosphere that promotes conversation and a good time. With a fully stocked bar and mouth-watering desserts, you're sure to enjoy your time.
2. Schmidt's Sausage Haus und Restaurant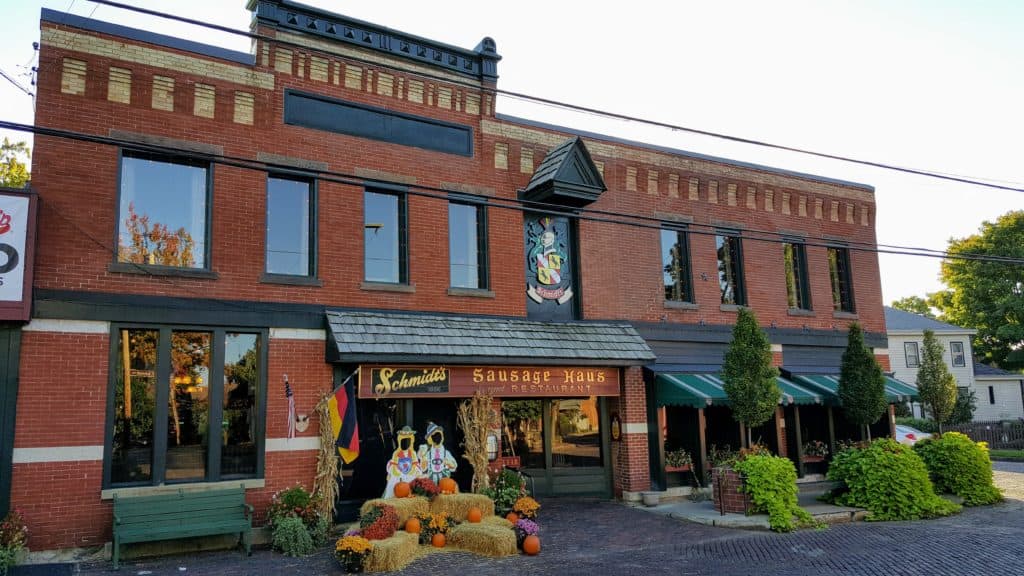 One of those historic restaurants previously mentioned is Schmidt's. The creator of the restaurant, J. Fred Schmidt left Germany and settled in Ohio where he opened up a meat packing company. His business thrived, selling meat across the state, and eventually the nation. The Schmidt family opened up a booth at the Ohio State Fair where they first began to design their menus. Beloved by the fair-goers, they eventually opened up an official restaurant have been serving customers faithfully since. This restaurant was showcased on the famous program, "Man V Food," so if you feel like attempting the challenge as well, stop by Schmidt's.
3. The Old Mohawk
With a mysterious history of possibly running as a speakeasy, The Old Mohawk restaurant has its share of charm and history. Though it has seen its share of owners and name-changes, the restaurant has consistently given delicious food and good times. They offer live music, a large bar with plenty of options, and a menu prepared to serve both meat-lovers and veggie-lovers alike. This restaurant is perfect for families, groups, and couples as it offers a casual dining experience with free WIFI and plenty of TVs to watch the game. Embrace the German culture and try their Bratwurst Dinner, a Mohawk special.
4. South Village Grille
Another stop you may want to consider when visiting German Village is South Village Grille. Although relatively new to the area, the restaurant has made quick work of building up a reputation for excellent service and food. Combining upscale service with a casual and relaxing atmosphere, South Village Grille is perfect for the customer or family that either wants to dress up a little or just go eat dinner casually. Their philosophy centers around excellent service and allowing their staff to have some fun. This cultivates a welcoming and enjoyable atmosphere that you'll want to be a part of time and time again.
5. Brown Bag Deli
For those who love to eat outside and enjoy an easy and casual dining experience, then the Brown Bag Deli is for you. As their name might suggest, they are the powerhouse of serving unique and much-beloved sandwiches. Make sure you come hungry, too, as they believe in large portions fit to fill any stomach. Where other delis might skimp out on meat or other ingredients, the Brown Bag Deli makes your sandwich fresh and serves you a heavy and packed sandwich sure to delight your taste buds. This restaurant is perfect for families and people wanting a quick–but filling–bite for lunch.
6. Rockmill Tavern
Interested in eating fresh meals? Then the Rockmill Tavern is what you're looking for to consume your meals. The staff at this trendy restaurant has placed an emphasis on using local ingredients that are harvested fresh and come straight to your place after a little tender love is performed in the kitchen. This is flavor and freshness that cannot be beaten. The restaurant as a whole plays up a modern version of a tavern, so you can sit in an awesome and mood-setting atmosphere while you eat. Be sure to try some of their drinks, too, as they have plenty to offer.
7. The Thurman Cafe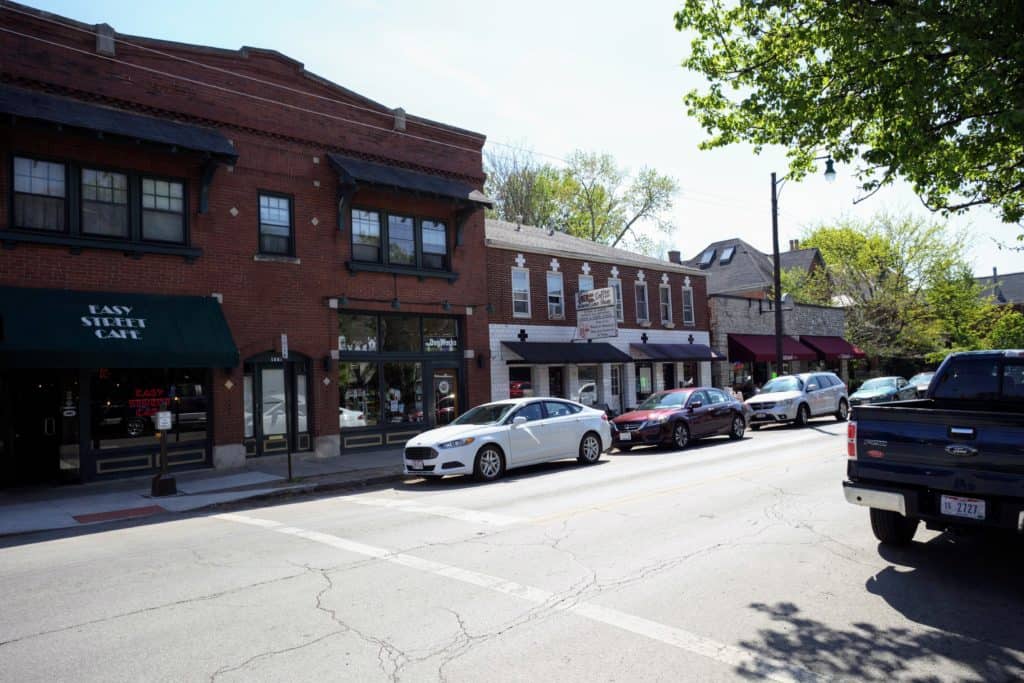 Another restaurant steeping in history is The Thurman Cafe. Operating since 1942, this restaurant is determined to be your go-to place for burgers. Packed full of flavor, they offer favorites as well as their own famous burgers like The Famous Coney Island. The staff is prepared to tackle even the pickiest eater, and you can be sure that each member of your family goes home with full tummies. If you have a craving for fries, then try out one of their many dishes including loaded fries or Macedonian fries.
8. Barcelona
Need a place to set the scene for a romantic evening? Then Barcelona is the restaurant to attend. Their low-lit, beautifully decorated restaurant caters to the romance in everyone. This restaurant is one you need to dress up for, so leave your jeans at your hotel and grab a tie instead. With live entertainment and delicious food, you're sure to impress your date by taking them to Barcelona in German Village.
9. Valters at the Maennerchor
If you really want to scratch that itch for German culture, then you need to stop at Valters. Originally founded 168 years ago by men who ran a singing and society club, the restaurant eventually emerged from that idea. Serving German food, drinks, and atmosphere, you can feel as though you left America behind in this historic building and eating the cuisine. They also offer game nights, so your family can be entertained throughout your meal.
10. Pecan Penny's
For this one you'll have to head slightly north of German Village and venture into the Redbrick district.  However, this one is so good we had to include it in the list!  At the end of the day, if you're feeling a mighty need for BBQ, then head to Pecan Penny's. They've been making a name for themselves in this part of the restaurant field and for a good reason. Plenty of customers have been raving about their wings and pecan pies. Proportions are generous as well, so you can be sure that you're getting a lot of bang for your buck. The atmosphere is a fun vintage aesthetic hailing from the 1950s. So, for a great time and great food, give Pecan Penny's a try.
I Can't Believe These Didn't Make it:
There are a lot of great choices from the top places on Yelp, but I think a few of the best were left off the list.  I suppose we will call these the "honorable mentions"
Harvest Pizza
GMichael's Bistro & Bar
Katzinger's Delicatessen
Smoked On High BBQ
..and I'm probably still missing a few good one's!
Eat Until You Drop
Obviously, there are plenty of selections to choose from when considering just where to eat your next meal at German Village in Ohio. Whether you want a bit of meat, American-style, German-style, or you want to relax with a delicious sandwich, the restaurants in German Village are ready to serve. Just be sure that you arrive with empty stomachs–you'll be packed full!